New Workout: Flaunt Your Booty
Posted on February 13, 2014 at 10:16 pm
HAPPY FIT FRIDAY…one of my favorite times of the week! Oh, and Happy Valentine's Day, too!
CONFESSION: Working my legs & booty are my favorite. I always feel the burn and feel like I'm getting stronger with each rep that I do. I also get complimented on my legs more than anything, so that might help, too (; Since February is all about loving yourself here on Glisten Fit, I want you to think about your favorite part of your body and flaunt it today, girl! Seriously, you are too beautiful to be ashamed of where you're at right now! Like I say, where you're at now will take you where you want to be (:
So that being said, today is FLAUNT YOUR BOOTY! Remember, if you do this workout make sure to use the hashtags on social media so I can see! #glistenfit #FlauntItFebruary…woo!
Equipment you'll need:
Timer
Dumbbells (or anything weighted)
A chair or bench (or a sturdy elevated surface)
Here is your Flaunt Your Booty Workout Breakdown/Printable:
And here is a video that shows you how to do all of the moves:
Happy sweating (:
In case you missed anything last week, let me fill you in:
Monday I shared my current workout playlist.
Tuesday I talked about what the heck "abs are made in the kitchen" means.
BONUS: I've been posting lots of little workout clips on Instagram…follow along so you don't miss out (:
And as always, I'm linking up with Lauren to share 5 highlights from my week…because who doesn't love reflecting on life's little things?
1. I got to spend some time in the sunshine with my baby brother. It was glorious. Sorry for all of y'all who are stuck in the snow right now…
2. Speaking of brother, my brother gave me my birthday present this week (better late than never right?)…a NEON pink pair of Nikes. I LOVE. Can I just have all the Nikes?
3. My parents' dog (who was around while I was growing up) was really sick last week. They took him to the vet, and we all thought he would have to be put down. It was super emotional. Turns out he just had a virus and he is now on the road to recovery! Yay!
4. I started working at a studio as a trainer…you guys! I absolutely LOVE this place. I was a member here before I started working here and I would never go to another place ever again. They helped me lose 3% body fat in 4 weeks. CRAZY-TOWN.  They care so much about the success of each member. It's such an incredible environment. And guess what? The grand opening is SATURDAY the 15th from 12-5pm…come out and support your girl if you live nearby…did I mention you get 14 days free?! Check out Core 5 Studio here.
5. I got nominated for the Healthiest Honey Award in the Best of Blog Awards over at My So-Called Chaos! If you guys could take like 2 minutes to go vote for me that would be AMAZING, because it would help Glisten Fit to grow…YES! I am all about spreading the word so that my workouts can help get more & more ladies into fitness (: Thank y'all! Just click on the link below to vote: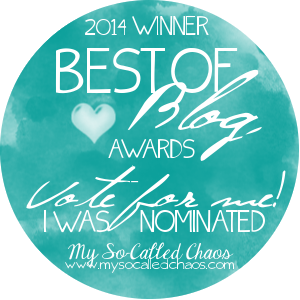 Happy weekend (: Enjoy it, y'all and do something ACTIVE! xo, Jessica

Tags: booty, fitness, workout


Categorized in: Be Fit, Fit Friday, Legs & Booty, Workouts
---